Graphic Design Services
Don't leave your Graphic Design services to just anyone!
Our experienced designers at Smada Design have the expertise to create an elegant and versatile design that can adapt perfectly to the huge variety of print and digital applications. View our list of design capabilities below and see how we can give your business a standout brand identity.
Our designers will guide you through and work with you closely on the creation of your artwork from start to finish, or even help you to re-create existing artwork.
Our Graphic Designers are here to assist you with any design requirements you may need whether it may be:
---
Branding & Identity Design
• Company Branding & Re-Branding  • Logo Design
Promotional Design
• Brochures  • Booklets  • Posters  • Letterbox Drop Flyers
Corporate Stationery Design
• Letterheads  • Business Cards  • With Comp Slips  • Envelopes
Advertising & Signage
• Point of Sale  • Outdoor/Indoor Signage  • Event/Exhibition Displays
---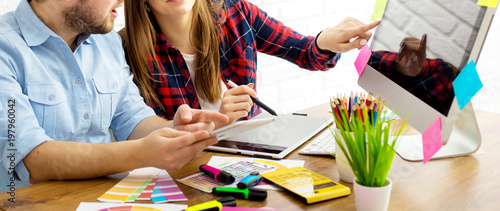 ---
"Contact us today for a design consultation."